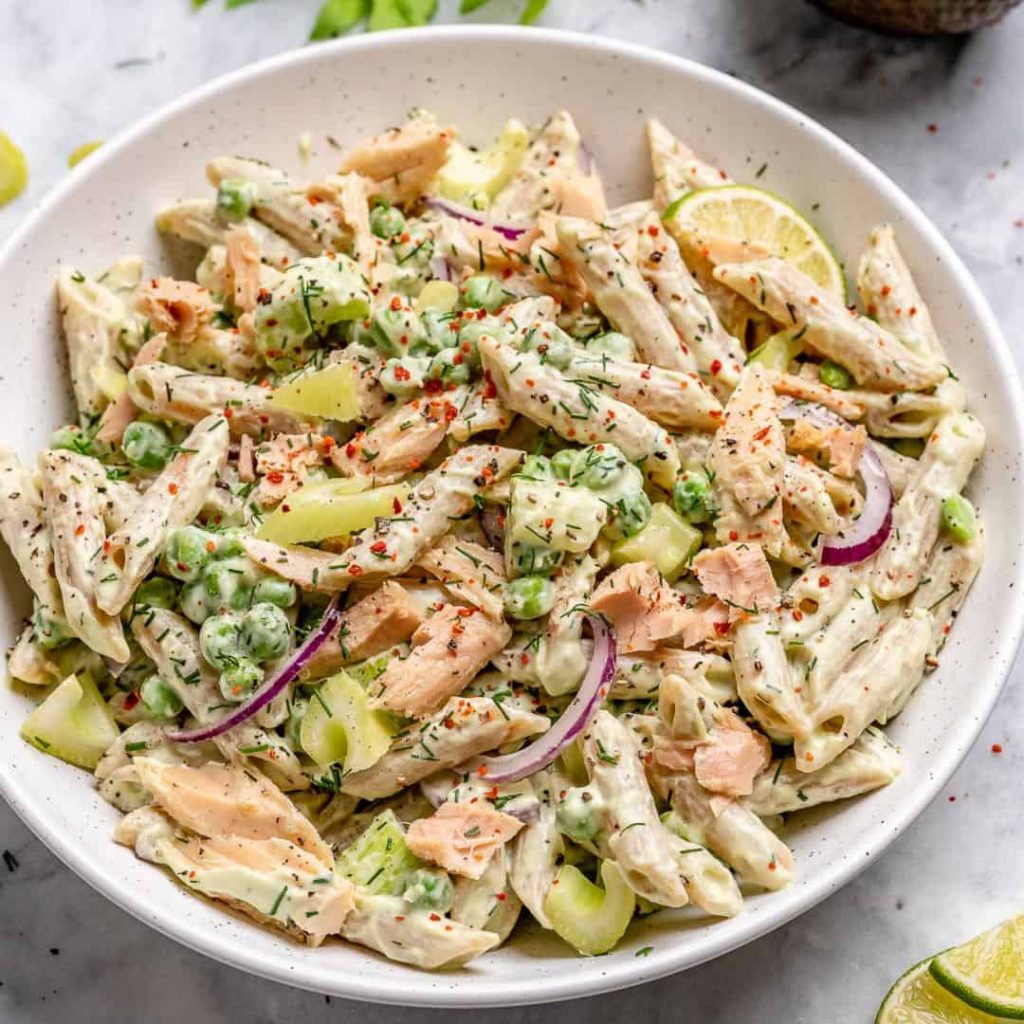 Canned tuna, chicken of the sea…
We cannot live without canned fish, especially tuna. They are even more important in the pandemic and recessions. Therefore, the USA servicemen had once touted tinned tuna as 'chicken of the ocean'. Thus far, it is very easy to realise the appeal of tinned tuna over fresh fish. They are convenient, easy to prepare, and full of natural goodness. So, there is no concern about cleaning the whole fish. Hence, canned tuna is a staple food that may sit in cupboards in nearly all kitchens.
The metal package hermetically seals natural goodness. It preserves the essential minerals regardless of atmospheric temperature, weather, or location. So, most tinned tuna is shelf-stable. They will last for many years when you store them properly. However, in reality, they last only a few days in pantries, in most cases not more than 48 hours. While a can of tuna is economical, you may turn them into a fulfilling meal by combining it with more nutritious foods.
Types of tinned tuna
So far, there are three main types of tuna species that are mostly canned. They are albacore, yellowfin, and skipjack tuna. They all have their own flavour, taste, texture, and uses. These are all lighter colour tuna which are preferred to prepare cold dishes. So, they don't have a strong fishy odour. Normally darker tuna may have a stronger flavour and preference is for cooked dishes.
Skipjack is in between the light and darker tuna. Hence, it has oily flesh and is more suitable for cooking. They are ideal to cook tuna curries, soups, or chilli. Albacore is much lighter, has a milder taste, and has firmer flesh. So, they are suitable for wraps, salads, and sandwiches. Thus far, yellowfin chucks seem to be a favourite. They have a light pink flesh, mild flavour, and not-so-firm flesh as albacore. So, you may eat yellowfin tuna in raw or cooked dishes. Hence, yellowfin and albacore tuna taste great in cheesy dishes, such as tuna melts and spicy tuna pasta.
So far, whichever tuna you may choose, you may need to consider what is better packing for you. They are packed in olive oil, vegetable oil, brine spring water, and a range of sauces. So, you may choose according to your preference for taste and health. Whichever tuna you choose, remember to drain the liquid well. Otherwise, it may affect the taste of your recipe.
Fish endurance
The magic of clever tin engineering keeps a can of tuna, edible in the most adverse conditions like natural disasters, and extreme temperatures. So, a tin of tuna survives many cyclones, floods, heatwaves, and power disruptions. However, they all have the manufacturer's best before-date recommendation. It is important to ensure can have not been damaged with dents in our puncture to maintain longevity. Storing in a cool environment helps too. Thus far, most probably tuna may last far beyond the best before dates.
Oxidation often causes tuna to discolour, dry out and may start to smell. So, any leftover is best stored in a sealable container with the juices or original oil packing. Hence, it may give you a few extra days of life. However, you must look to see if the tuna has not spoiled before cooking or eating.
Transform a can of tuna into a delicacy
So, you don't need to be a culinary expert to transform a tin of tuna into a delicacy. Whether you are a city dweller or on the farm, it is easy to prepare canned tuna. You may toss them in a bowl of hot noodles. It tastes great if you layer them in sandwiches with lashings of butter and lemon. Wraps made with tuna, onions, chilli, and coriander are heavenly. You may love it eating straight from the tin with lemon and black pepper.
For a lazy brunch on a day off, tray tuna over hot rice with a runny egg, avocado, light soy sauce, and lots of coriander. You may add a good-quality hot sauce as an option. Thus far, during the lockdown, tinned tuna has become a favourite in most shopping therapy. So, there are many ways to enjoy, the chicken of the sea.