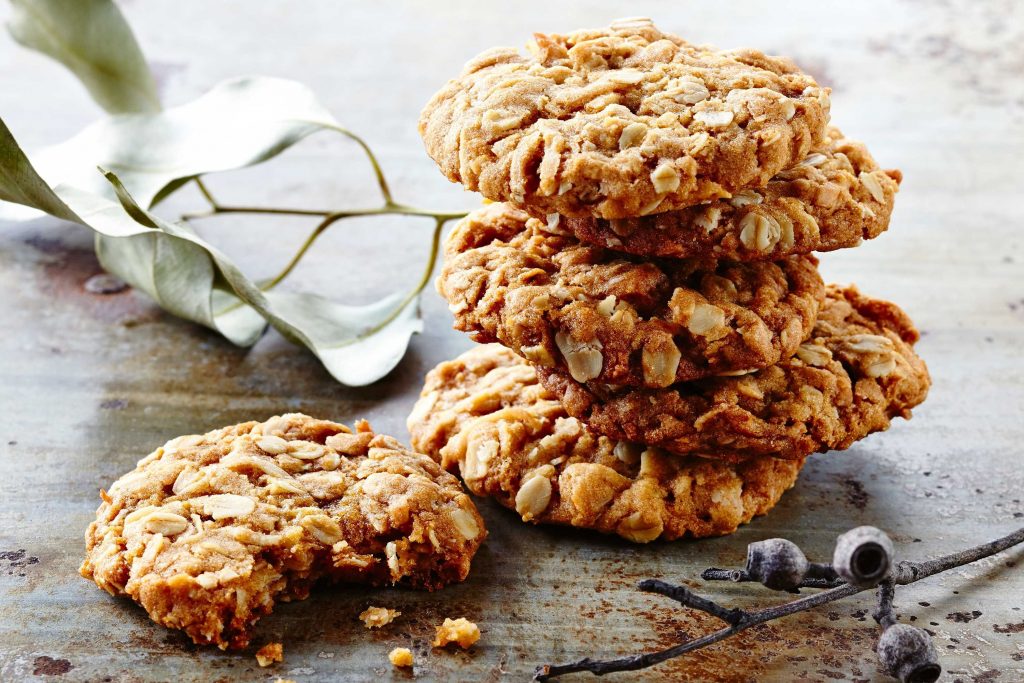 ANZAC Foods…
ANZAC Day is a solemn day for many patriotic Australians. It is an important day of the year. ANZAC Day is to commemorate those who fought as part of the ANZAC Corps during World War 1. It is to remember all those who have served and lost their lives for our country.
Thus far, it is a day of many traditions. In fact, it starts with the Dawn Services. They are held in every town across Australia. It follows by gatherings at Returned & Services League (RSL) Clubs and pubs throughout the nation. Hence, people enjoy a drink and natter with a 'digger'. It is the day when you play two-up legally.
Special feasting
It is an Australian tradition that any sacred and special occasions like this are normally associated with some sort of feasting. Christmas Day is well-known to serve up a roast. BBQs are normally lit throughout the country on Australia Day. Thus far, fish and hot cross buns are traditional food on Good Friday. Easter eggs follow on Easter Sunday. So, food is often a great way to celebrate ANZAC day. It may be ANZAC biscuits with a cup of tea or roast lamb dinner. Good old Aussie BBQ with family and friends is good too.
Food challenges
For those men at war in Gallipoli, fresh fruit, vegetables, dairy, and meat were hard things to find. Most of the food supply came from as far as Greece and Egypt. Together with this and a combination of refrigeration challenges it meant food needed to have a long shelf life. So, much of the ANZAC foods consisted of Bully beef or canned corned beef, rice, cocoa, jam, tea, bread, and hardtack. Hardtack was also known as ANZAC Wafer. It had a long shelf life. Hence, it was more common than bread. It was plain in flavour so soldiers often mixed hardtack with water to make porridge. These were Gallipoli rations. However, you may commemorate ANZAC in a flavourful way.   
ANZAC biscuits
ANZAC biscuits are synonymous with ANZAC Day. During the war, ANZAC biscuits were sent to the soldiers on the front by their loved ones. The taste of a traditional ANZAC biscuit is superb. They are a popular favourite today.
Pancakes with oats and bananas are a popular ANZAC breakfast. When using wholemeal flour, it keeps you full for longer. You may top it with maple syrup to make it tastier. Thus far, you can wrap and freeze leftover pancakes for lunch too.
Homemade muesli is hard to beat. Today, it is one of the staples on the front line. You may mix up rolled oats, rice bran, almonds, unprocessed wheat bran, and seeds with flakes of coconuts. So, warm some honey and fruit juice and add to the bowl. Mix well and spread the mixture on a baking tray and toast for half an hour. Once, cooled you may add dried fruits such as apples, banana chips, and sultanas.
ANZAC lunch
Traditional Aussie meat pies are the perfect lunch before going to the pub for Two-Up. You will love traditional pies that use minced beef with Worcestershire sauce flavour. You may fancy a little gourmet so use chunks of beef or slow-roasted lamb.
Another delicacy is thinly sliced turkey, cranberry sauce with good blue cheese, and onion flavoured bagels. You may grill for a few minutes and then serve hot with a salad. You may want to acknowledge the soils where ANZAC culture was born are borek. It is traditional Turkish pastries that come in all shapes and sizes. Traditional boreks have cheese, spinach, and meat filling. However, you may fill it with anything you like.
Traditional dinner
Pot roast beef or lamb with braised vegetables is a traditional ANZAC dinner. This pot roast almost resemblance to ration food. It is at a fraction of the price of premium roasting cuts. Slow cook with some bacon, carrots, onion, garlic, and canned tomatoes. You may add red wine or stock and halved potatoes.
Australia and New Zealand have an abundance of sheep. Perhaps New Zealand is a little more so. Hence, what a great dish to have than roast lamb.