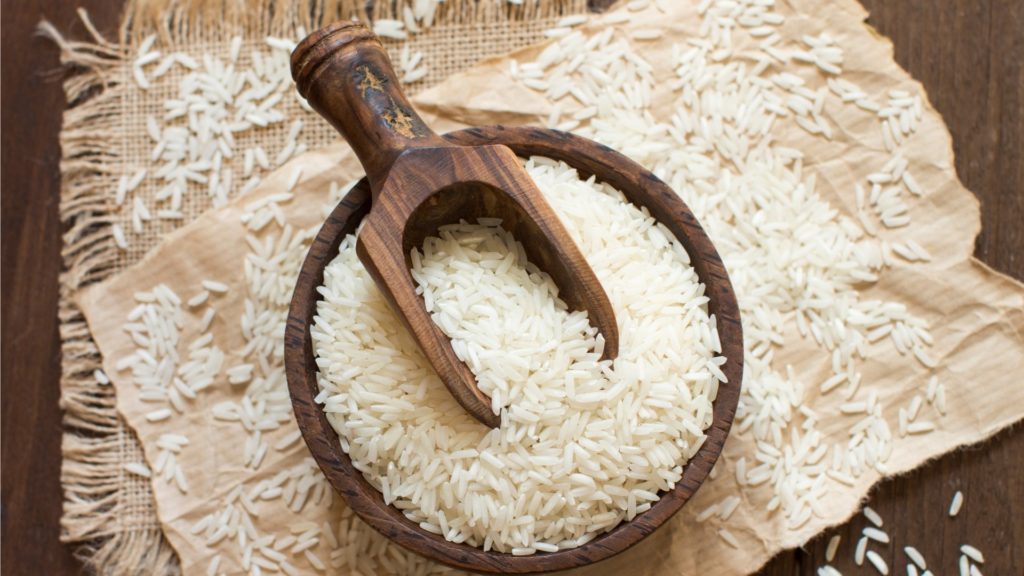 Basmati Rice Region
Basmati rice, in India is primarily growing in the Indo-Gangetic region. This rice growing region comprising the seven states Punjab, Haryana, Himachal Pradesh, Uttarakhand, Jammu and Kathua districts. It also grows in 27 districts of the western Uttar Pradesh.
Pakistan is also famous for its growing and exporting long grain basmati rice. Basmati rice in Pakistan is grown in certain parts of the Punjab province. The main growing regions are Gujranwala, Hafizabad, Sheikhupura, Gujrat, Chinilot and Narowal.
Indian accounts for more than 70% of the basmati rice production world over. A small amount of rice may be grown organically. There are organisations trying to increase the amount of basmati rice that is being grown in the Punjab in India.
Expensive
Basmati variety rice is expensive because it is always aged. Ageing the rice is a time-consuming process which requires precise conditions for ageing and warehousing. This means basmati rice is aged for as long as one year after harvest. These processes lead to the increase in good quality basmati rice.
The best basmati rice brands offer the extra long basmati grain which may have minimum fat, sugar and cholesterol. The length of these basmati rice after cooking may be as long as 22mm which makes it the longest basmati rice.
Healthiest Choice
 Basmati rice is often the best choice rice whether it is brown or white. It has the most amounts of vitamins, minerals and the least amount of arsenic. Basmati rice is not as dense in calories as most other types of long grain rice.
 Comparing to Jasmine rice, nutritionally, both are low in fat and will give you a little protein boost. However, basmati has a much lower glycaemic index, 59 to jasmine's 89, making it a better choice for diabetics. On the other hand, foods with a high glycaemic index may cause rapid spikes in blood sugar levels. High glycaemic index have been associated with overeating and weight gain.
Overall, brown version of rice is generally considered better than white variety in any rice type. Bran provides the dietary fibre and the essential fatty acids. The germ contains a number of important nutrients. Furthermore, brown basmati rice may have a nuttier flavour and a firmer texture than the white version.
Weight Management Diet
Basmati rice can be a great addition to your weight management diet. There is more reason to include basmati rice in your healthy eating plan diet if you're trying to reduce belly fat. Basmati rice may well mix into your weight loss meal plan, especially if you are following the Rice Diet.
You may also use basmati rice for biryani, fried rice or pulao dishes. Moreover, basmati rice, with slightly floral aroma, has a distinctive nutty flavour and pair well with any vegetable, chicken or fish dish.
Staple
 Rice is the staple food in many parts of the world. Especially Asian countries, including India and Pakistan. It is naturally low in sodium and has no cholesterol or trans fats. Studies have shown that eating either white or brown rice everyday can promote healthier diets because it leads to increased feelings of fullness. Brown rice, in particular, is rich in fibre and antioxidants, hence, the effect on weight loss is pretty well-known.
There is nothing more palatable and filling than a rice bowl with most often chicken, fish and/or of mixed green vegetables.