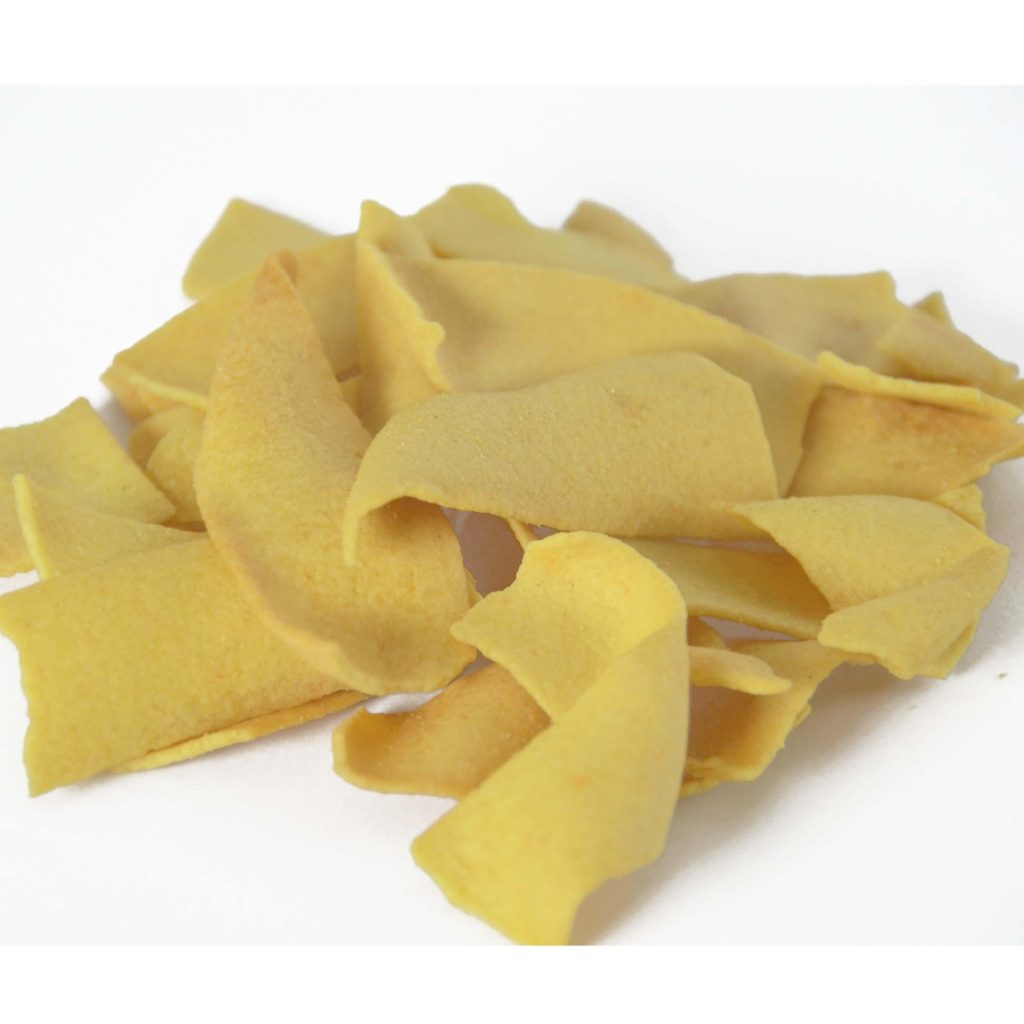 Chickpea Chips
Chickpea chips are gluten free because chickpea flour is naturally gluten free. Chickpea flour is also known as besan or gram flour. This is one food trend you will agree is here to stay; its gluten free eating. Chickpeas are high in fibre, protein and iron. It is also rich in vitamins and minerals.
Chickpea Flour
In India, chickpea flour is used in many dishes; from sweet dishes, snack foods to main course meals. Chickpea flour is a staple ingredient in South Asia and Southern Europe. However, it has recently gained popularity worldwide as a gluten-free flour. In Nice, chickpea flour is used to make a thin pancake called socca. This is made in Liguria, Italy, however it is called farinata.
Moreover, chickpea flour may be used as part of a gluten-free flour mix for baked goods, as a binder for veggie burgers and fritters. It is also used as soup thickener. Its gluten free properties make chickpea flour one of the healthiest flours.
Chickpeas have a low glycaemic index and may help weight loss because the fibre keeps you feeling fuller for longer.
Healthy Chips
Chickpea chips are a very good source of fibre and protein. Hence many packages boast like actual hummus chickpea chips are a healthier alternative. Hummus are naturally made with a blend of chickpea flour and potato starch. Chickpea chips though high in fibre also contain a fair amount of carbohydrates. Depending on your personal choice and tolerance you may include the tasty chickpea chips in your low-carb diet.
They are great snack food. Chickpea chips are considered healthier than potato chips. Therefore, they are great idea for healthy snack foods. Chickpea chips are great on its own or they can work as a salad topping. You may also enjoy chickpea chips with your favourite dips or yoghurt sauce.
Chickpea chips are delightful, convenient and tasty savoury snacks. They are ideal for entertaining your guests for planned parties, snacks on the go or impromptu get togethers. You will enjoy the traditional tastes of the original chickpea chips that are packed with natural goodness and authentic flavour in every bite. Most chickpeas chips are slow cooked to perfection to bring out the full flavour.
Nutritious
Vegans and vegetarians love chickpeas because they are a great source of iron and protein. Chickpeas are also a favourite food for followers of the gluten free diet and Mediterranean food diet. This is the diet that people are talking more and more. Chickpeas are legume hence they are loaded with great nutrition. They contain Vitamin B-6, potassium and many other essential minerals.
Flavours
You can personalise your flavours with these chickpea chips by adding your own favourite flavouring. For example, you can make this into a Salt and Vinegar tasting chip using the salt and vinegar seasoning or a Garlic and Pepper tasting using garlic and pepper seasoning. Then there are many flavours that are made by the manufacturers such as bar-b-cue, sweet chilli & lime, sour cream chives etc.