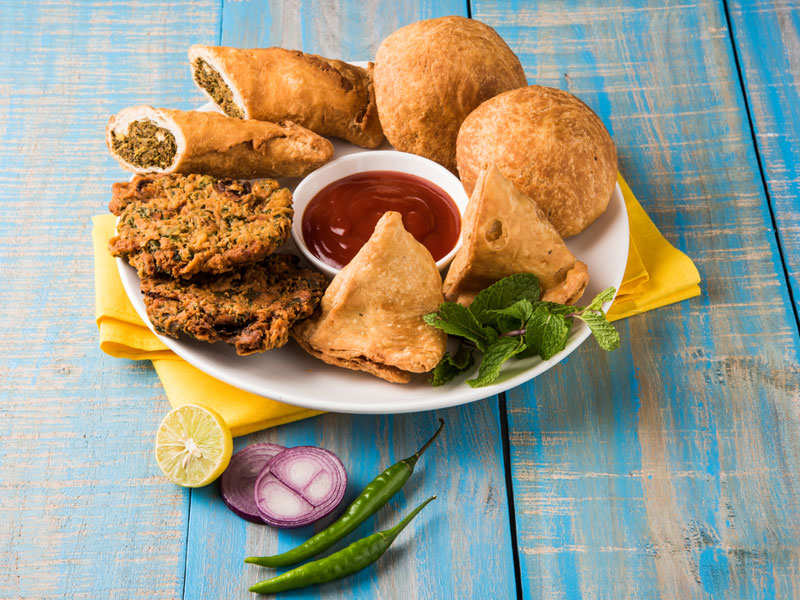 INDIAN SNACKS PERFECT WITH STEAMING CHAI
We all look forward to tea-time where we can enjoy a steaming cup of chai with our favourite snacks. The origin of the tradition of tea-time can be traced back to the British high-tea, a custom that is believed to have started during the 20th century. This tradition was lovingly embraced by other countries too. The 'Afternoon Tea' in England is a formal affair with finger sandwiches, cream tea, scones and dainty cups.

Swedish, the tradition of 'Fika' is popular with office workers too. It is a short coffee break to catch up with friends over coffee and snacks. They completely separate themselves from work. Bengali 'Adda' is very similar. A group gathers informally at the local chai shop and have a passionate discussion over a hot cup of tea and Indian snacks.
Indian Tradition
With the overwhelming diversity of cuisines in India, every state has something new and unique to offer.

The abundance of Indian snacks is worth exploring. Snacks may be samosas from Punjab or dhoklas from Gujrat, there is a favourite companion that partner perfectly with a hot cup of tea. You will find an interesting mix of the popular ones, those with modern twists and some desi delights you may not even have heard of. These snacks are delicious and very easy to make at home.
Murukku
Murukku is a South Indian delicacy that is fried lentil and rice flour dough. It is tastefully blended with exotic spices. Murukku is known for its superb crispy texture and spicy taste. It is a perfect light evening snack and a bar snack.
Mirchi Bajji
Mirchi Bajji is a fiery and tangy snack from Andhra Pradesh made with green chillies, tamarind, spices and coconut. It is fried crisp and served hot with chopped Spanish onions and lemon juice.
Aloo Bonda
Aloo Bonda is a spicy potato filling that is dipped in a gram flour batter and then fried golden and served hot with coriander chutney. It is traditional and very popular snacks enjoyed with cup of tea in Karnataka.
Bhujia Mix
Bhujia is the generic name for an Indian snack mix that is widely popular in India. It is a delicious blend of fried multigrain extrusions with naturally seasoned peas, peanuts and sultanas. This scrumptious and convenient preservative free snack has nothing artificial added. The original bhujia mix is wholesome crunchy nibbles that is aromatic and mouth-watering.

The range can be extensive with little ingredient variations that give scrumptious and unique products that tantalises your taste buds. Indian snacks take a leap from a niche to a mainstream snack now.
Sev
Sev is vary in thickness and is made from chickpea flour paste. It is extruded like small pieces of noodles which is seasoned with turmeric, natural spices, cayenne and deep fried. It is particularly used in many Indian food and snack preparations as main ingredient or garnishing agent. Sev rivals' peanuts as India's most popular munching snack. Anywhere people gather, a sev vendor is sure to appear with an assortment of freshly made fried noodles. 
Bhel Puri
Bhel puri is a popular Mumbai street food. It is made with puffed rice, peanuts, spice powders, vegetables and fine sev. Bhel puri is a little spicy, sweet and sour tasting chaat snacks and almost loved by everyone. It originates in Mumbai and has become one of the most snack foods throughout India. Bhel puri is a low-calorie snack that is packed with flavours tastes delicious that is addictive.