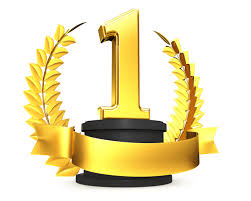 TAHI MACKEREL
Tahi, in Maori literally means number one. Hence the Tahi Pacific owned canned mackerel brand Tahi is number one choice with quality, taste and value. TAHI mackerel is premium quality deep-water fish that is full of natural goodness and great value premium fish. Mackerel is wild caught on the coast of Chile and Peru, around New Zealand and South Australia. Fish is carefully sorted, processed and packed in Chile, the hub of premium canned mackerel market. Chile's seafood products exports reach 73 countries in the world with exports exceeding US$3.8 billion in 2016.
Chile Seafood
The extensive coastline, high nutritional content marine resources in pristine waters are characteristic of Chile. The cold waters the South Pacific provide abundant resources for commercial and artisanal fishery. Main Chilean catches are mackerel, sardines, squids, hake, urchins, hake and crabs. The main aquaculture products are salmon, trout, mussels, seaweed, scallops and abalone, with salmon and trout leading Chile's exports of seafood products.

Mussels are another important Chilean aquaculture product, which have achieved high visibility, increasing their market share and entering new international markets.
Foods from Chile
Chile's natural and human potential that is located in an amazing geographical and climatic contrasts gives it a unique characteristic. It is unrivalled conditions for producing fresh, pure, healthy, good quality food. Chile has become a major food producer. This climate type is especially advantageous for obtaining good quality raw materials and staggered production.
Attributes of Chilean Food
The natural barriers protect Chile and converts into a true island, thereby reducing the incidence of pests and diseases. Quality of food as a result of a combination of geography, climate, experience and professionalism is exceptional. The world appreciates this purity, protection and unique conditions.
Tahi Pacific
Tahi Pacific is a leading international marketing company with an established distribution network throughout the South Pacific. With its headquarters in Auckland, New Zealand, it capitalised on the opportunity to source high quality canned mackerel from Chile. With a wealth of experience in canned fish business, Tahi Pacific is proud in developing Tahi brand with premium quality and high-end canned mackerel. Tahi Pacific is rapidly spreading the footprint to expand and become the supplier of choice in the Asia Pacific Region. The partnership with HiLands Foods brings to you, in Australia the classy canned mackerel for you to enjoy.
Chilean Mackerel
Canned mackerel from Chile is tasty and lovely. The world knows. Tahi mackerel therefore is delicious, delectable and nutritious. It has a gentle tasting flavour, palatable and nutritious. The main diet of the Chilean mackerel fish includes shrimp, fish larvae and other small crustaceans such as copepods. They also eat squid and small fishes. The Chilean mackerel fish are the most commonly fished species. They are caught commercially with surround nets designed for small pelagic purse seining.
Tahi Mackerel
Tahi mackerel is extremely valuable lean protein source that is full of omega-3 fatty acids that may help your heart health. It is packed with all the natural goodness, vitamins and essential minerals. When consumed as a part of healthy eating plan Tahi mackerel may provide many health benefits. Tahi mackerel is nutritional powerhouse that may keep you healthy and so delicious and flavoursome that it will delight you.