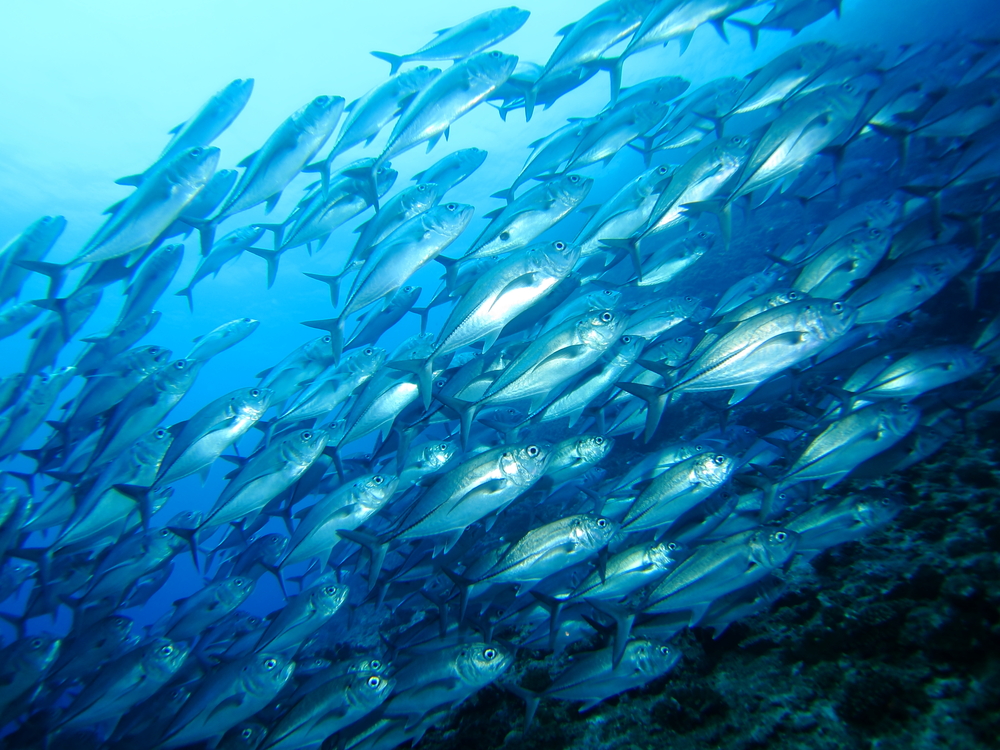 UNCERTAIN OUTLOOK FOR MACKEREL
While mackerel population in the North Atlantic has increased sharply in recent decades, the outlook for future may not be that good. The abundance of mackerel is becoming problematic for other species. The catches may be reduced, and the prices would rise. Several herring fisheries are looking uncertain and in areas around Scotland it is concerning about the future for wild salmon. The large shoals of mackerel are outcompeting young salmon for food.
Norwegian Sea 
The stock index for mackerel in the Norwegian Sea was down 40 percent in biomass and 30 percent in total number of individuals. The pelagic sales organization expects quotas for next year to be dramatically reduced. The mackerel arrived in Icelandic waters a little later than usual. Therefor the season started a little slow, but it picked up later, despite the lower than usual sea temperatures. In Icelandic waters mackerel catches were strong in September 2018. According to processors the mackerel is of good quality with an average weight of 450–470 g. In Norway, the beginning of the mackerel fishery was off to a slow start. Norwegian and foreign vessels fishing in Norwegian waters reported small catches.
Nigerian Import
The Nigerian government introduced mackerel imports restrictions to boost local fish production in 2017. After assessing that imports of mackerel, sardinella, hake, croaker and herring were increasing rapidly, Nigeria has been importing more than before. An estimated imports reaching over 700 000 tonnes per year. Demand for fish in Nigeria is estimated to be around 3.2 million tonnes per year, with a domestic production of about 1.1 million tonnes and a deficit of 2.1 million tonnes that has to be imported to satisfy demand.
Herring
The Norwegian herring fishery neared the end of the season in September 2018. It had relatively good catches and an average weight of about 210–215 g per fish. Foreign vessels in Norwegian waters approached the end of their quotas. Norwegian vessels started to prepare for mackerel fishing. Around 75 percent of the Norwegian herring quota was caught, totalling 134 000 tonnes.

In New England, herring catch has been declining since 2013, and it's set to decline further in 2018 and 2019. The purpose for this massive cut in the quota was to reduce the probability of overfishing in 2018, and to give the resource a chance to recover in 2019–2021. In the face of this development, the New England Fisheries Management Council (NEFMC) decided in September 2018 to introduce new management rules for the herring fishery.

Recent assessments of this fishery have concluded that the resource could be on the brink of a collapse and drastic measures are needed to save it. Herring and lobster fishers are strongly protesting. Most of the catch is used as bait in the lobster industry, and such a cut would have a dire effect on the bait availability. Herring fishers claim that such cuts would make it impossible for them to make a living from this fishery.
Anchovies/Sardines
Mexico has 98 sardine vessels and more than 3 500 individuals directly or indirectly employed in this industry. Sardine fishing is now the most important fishery in Mexico, with annual landings of about 720 000 tonnes. The General Secretariat of Fisheries in Spain announced combined catch limit of 4 728 tonnes for Spain and Portugal. The Portuguese Minister of Marine Affairs motioned quota reductions for sardine in 2019 but assured the fishery would not completely close. 

The sardine fishery of Guaymas in northern Mexico has also been good this year, with landings reaching 403 800 tonnes, around 26 percent more than the previous season. This sardine fishery is now larger than the mackerel or anchovy fisheries in the region.
Outlook
The small pelagics industry may be facing a supply shortage in 2019. Mackerel and herring quotas will be reduced, and the sardine and anchovy fisheries are also uncertain. Consequently, prices are bound increase.

The mackerel market in Asia is growing, and once the Chinese consumers acquire a taste for Atlantic mackerel, demand will probably grow very rapidly. Rather than being reprocessed and exported, more imported mackerel will go to the domestic Chinese market and prices are likely to go up.